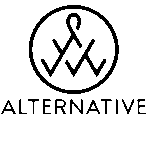 Soft. Simple. Sustainable.™
Since 1995, Alternative Apparel has set out to re-create that soft, lived‑in look and feel of our favorite vintage tee.
Innovating from thread to finish. We make timeless, authentically worn-in styles that people want to wear today and tomorrow.
DESIGNED WITH PURPOSE
Offering the best in everyday basics, Alternative creates wardrobe staples with modern silhouettes, balancing simplicity and style.
MINDFUL OF THEIR IMPACT
Their design is rooted in sustainable and eco-friendly practices. We source the finest fabrics for softness and durability, and incorporate organic and recycled materials wherever possible.